Mahindra Open Drive
November 8 @ 3:00 pm

-

November 9 @ 10:00 pm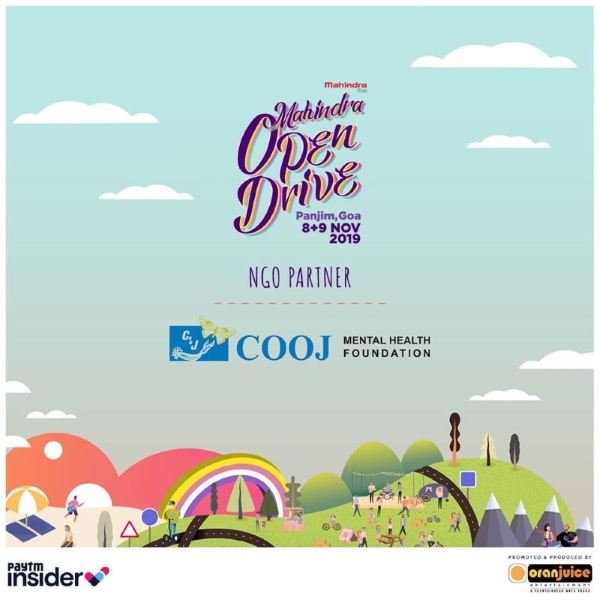 This year Mahindra wants to give something back through United Way, by disbursing pass revenue and donations to select Goan NGOs-
COOJ is one of the lucky ones. Anyone who avails of our pass through the link shared below will not only have access to what many consider one of Goa's events of the year but will also be directly supporting COOJ's Geriatric and Dementia Program, where we for the last 2 years, have reached out to the senior citizens of our communities who are living with dementia and other mental health concerns as well as those who seek to be a part of a close knit, socially inclusive group.
A hurdle the we have faced in the offering of our therapeutic services has been in mobilising our elderly clients from their homes to our Center and back.
By donating you will be helping us purchase a new car in order to facilitate an efficient and much needed pick and drop facility thereby expanding our reach to this section of our communities.
So what are you waiting for?!
Join us for the festival of the year on the 8th and 9th of November 2019 at the Bandodkar Grounds, Panaji, Goa from 4pm onwards.
To get your COOJ donation pass click below:
https://insider.in/event/mahindra-open-drive-nov8-nov9-2019/buy/shows/5d3ff7036094320007e0829c/Cooj?fbclid=IwAR3wVkK6T2U1KsHxtHm63Ay6OaGQtxn2ikvLhYGURUKITEAdDP1fU4FsRek
If you are unable to be there for this event then please also consider donating to COOJ by clicking on the link below:
Mahindra Open Drive 2019 – United Way of Mumbai